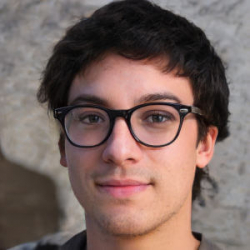 Latest posts by Kevin Docherty
(see all)
To gamble responsibly, one must do more than simply select reputable websites from which to wager real money online. When gambling, the player must exercise some personal responsibility. If you want to enjoy the thrills of gambling, you must first learn how to control yourself.
Individuals gamble for a variety of reasons. The prospect of profit is the most appealing aspect of gambling, but there is also the thrill of taking a risk. Winning a large sum of money is appealing, and it is certainly possible if you gamble responsibly. Some people become addicted to gambling because they have so many reasons to gamble and so little responsibility.
Is It Possible to Develop a Gambling Addiction?
When you are unable to keep track of your bets in a game of chance, your chances of developing a gambling addiction increase. Gambling addiction is a serious problem that affects not only the gambler but also their loved ones and the community as a whole.
Gambling can be financially and mentally rewarding, but only if it is viewed as a recreational activity rather than a source of income. Gambling, when viewed as a recreational activity, can be both financially and mentally rewarding. When they go to a casino or one of Ireland's online casinos to try their luck, the vast majority of people approach gambling in this manner. Controlling gambling habits and addiction, on the other hand, can be extremely difficult for some people.
The best casinos offer services and environments that promote responsible gambling, but they can only go so far. The iGaming industry regularly implements a variety of player protection policies to ensure the safety of its players. They invest in security measures to combat a variety of illegal activities, safeguard the privacy of sensitive data, and put in place measures to keep minors from gambling.
Everything, however, is dependent on the player's level of responsibility in that situation. Whether it's your first time gambling or you do it frequently, you must develop a sense of responsibility if you want to enjoy the activity while staying out of trouble.
How many people are affected by gambling addiction?
According to statistics, three to five people out of every hundred who gamble have a gambling addiction. Despite the absence of the physiological cues present in alcohol or drug addictions, this type of dependency can still wreck havoc on a person's life. Furthermore, a gambling addiction can have a negative impact on a person's family and other close relatives, causing stress and financial difficulties, among other problems.
These people gamble during work hours, spend money they don't have, and endanger their families' physical and financial well-being as a result. Because of everything that has happened, it is critical that you learn how to gamble responsibly. You must have the most effective system in place to manage your gambling funds.
How to Manage Your Money and Gamble Responsiblely
Gambling has never been easier or more popular. People can now experience the thrill of playing their favorite games for real money from anywhere in the world by using a smartphone or other mobile device. This was not previously possible. You can use your mobile device to bet on sports, play slot machines or live roulette, and join a live roulette table.
This is a fantastic opportunity for those who enjoy trying their luck, but before you take advantage of any of the available options, you should educate yourself on how to gamble responsibly and safely.
Choose a Reliable Casino
Regardless of how well you organize your finances, your efforts may be for naught if you can't find a reliable and trustworthy casino. This is the first step you must take. If you want to gamble online, you must provide both your personal and financial information. As a result, it is more important than ever to select a casino that you can rely on.
Gambling is considered to be a form of entertainment
Gambling should never be considered a legitimate source of income. If making money is your sole motivation for going online, you should avoid it. Gambling is a form of entertainment that can and should be classified as such. Even better if you can leave with some money!
Determine your average gambling spending
When it comes to gambling responsibly, the most important factor to consider is money management. You must first determine how much money you have available to spend before engaging in any casino games. Set a financial limit and stick to it. There are several reputable online casinos that accept deposits as low as one dollar, allowing you to begin small and gradually increase your bankroll.Whatever option you choose, you should be aware of your financial constraints before engaging in gambling.
Never try to get back what you've lost
You should never chase your losses when it comes to responsible gambling. How much money have you saved by gambling? Keep this in mind at all times, and stop gambling once you've exhausted your normal betting budget. If you try to regain what you've lost, you'll only end up losing more, succumbing to more temptation, and developing a gambling addiction.
Keep track of how much time you spend gambling
Even if you have an unlimited gambling budget, you cannot gamble indefinitely. You must decide not only how much money you want to spend on gambling, but also when you want to gamble. What number of gambling sessions do you have per day? More gambling raises the possibility of developing a gambling addiction. You should not use gambling as an excuse to avoid your obligations or the activity that takes up the majority of your free time.
Avoid supernatural beliefs
Popular gambling superstitions These are not necessarily negative, so long as they are not taken too far. It is acceptable to have a "lucky table" or a favorite game, but remember that no amount of superstition can alter the outcome of the game.
Familiarize yourself with the odds and rules of each game
Before beginning to play a new game, you should familiarize yourself with its rules. Additionally, consider the odds. It is essential to remember that some casinos offer better odds than others, and that different games offer varying levels of odds. Gather this information in order to formulate a gambling strategy.
The absolute essentials
If gambling is viewed as a recreational activity with the potential for financial gain, it can be rewarding. You will enjoy the process significantly more if you approach it as a game, rather than as a means to make a fortune. Most importantly, you will be able to gamble safely and responsibly, avoiding gambling addiction and its associated problems.