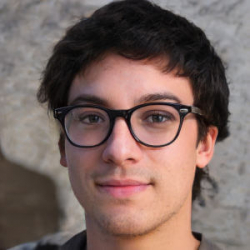 Latest posts by Kevin Docherty
(see all)
What exactly is a gambling addiction? 
Many people gamble for fun by participating in activities such as scratch cards, friendly bets, fantasy football, and other similar activities. Gambling draws people from all over the world to Las Vegas, which is why the city is always crowded. Las Vegas is one of the most popular tourist destinations on the planet. When a person struggles with gambling addiction, what was once a pleasurable pastime can become detrimental to their life. Gambling addiction can have a negative impact on all aspects of a person's life, including their relationships, finances, behaviors, and mental, emotional, and physical health. Addiction, in general, has the potential to cause people to violate their value system and engage in behaviors they previously thought they would never engage in. Those suffering from a gambling addiction may resort to extreme measures, such as gambling in a location other than their own home.
Gambling addiction is classified as an impulse control problem. It is also known as pathological gambling, compulsive gambling, or gambling disorder. Pathological gambling, compulsive gambling, and gambling illness are some other names for gambling addiction. Addiction to gambling is similar to addiction to drugs or alcohol; however, those who are addicted to gambling are unable to control their gambling urges. Any substance or action, such as gambling, can be abused while a person retains some control over their lives. Gambling is considered a problem when it contributes to other problems, regardless of how frequently or infrequently a person engages in it. A person can only be diagnosed with a gambling addiction if they meet the DSM criteria and are given the diagnosis by a trained professional. Some of the criteria specified in DSM are as follows: 
Exhilarating experiences necessitate gambling with ever-increasing sums of money. 

When attempting to reduce gambling, you may experience symptoms such as agitation or anger. 

a history of failed attempts to eliminate, control, or limit gambling 

Having frequent gambling thoughts and actively preparing to gamble 

When you are worried, you should gamble. 

resuming gambling activities after a financial setback 

Making up evidence to conceal gaming activities 

difficulties in one's relationships or at work as a direct result of gambling relying on money provided by others in order to gamble 
How widespread is the issue, and who is it affecting? 
Gambling addictions are fairly common, and anyone can succumb to this addiction and become addicted to gambling. Every year, approximately ten million people in the United States report having a gambling addiction or engaging in problem gambling activities. Addiction to gambling is most common in young people, particularly adolescents and young adults. Furthermore, men are more likely than women to become addicted to gambling because they gamble more frequently and for longer periods of time. Gambling has become more accessible as a result of technological advancements, and the majority of gambling activity now takes place on personal computers and laptop computers. 
Gambling addiction comes in many forms. 
What factors contribute to compulsive gambling? 
There is no single reason why someone develops a gambling addiction; however, research has shown that compulsive gambling is frequently associated with other mental disorders. Gambling addiction, like many others, can be caused by a combination of environmental, biochemical, and genetic factors. Individuals who are exposed to a specific set of risk variables are more likely to develop a gambling addiction. Substance use disorder, personality disorders, depression, anxiety, bipolar disorder, obsessive-compulsive disorder, and attention deficit hyperactivity disorder (ADHD) are all risk factors. Other risk factors include age, gender, societal influence, medications with side effects such as compulsiveness, and certain personality traits, such as someone who is extremely competitive. Gambling can provide an escape from a variety of unpleasant situations, including retirement, job stress, loneliness, and poor living conditions. 
Danger signals: 
There are several indicators that can be used to determine whether or not someone has a gambling problem. Receiving phone calls from debt collectors is one of the most stressful experiences. Other warning signs include boasting about victories, isolation, being constantly on electronic devices, relationship problems, and borrowing money from others to gamble. Another red flag is asset loss as a result of gambling, as well as irritation and an obsession with gaming. 
Treatment: 
Although there is no one-size-fits-all cure for gambling addiction, it is unquestionably treatable. Recovering from a gambling addiction is possible with the help of psychotherapy, medication, and participation in self-help groups. In most cases, cognitive behavioral therapy is the most effective method of gambling addiction treatment. Medication, such as antidepressants or mood stabilizers, may also be beneficial. People battling a gambling addiction are strongly advised to seek social support in the form of self-help organizations and the like.